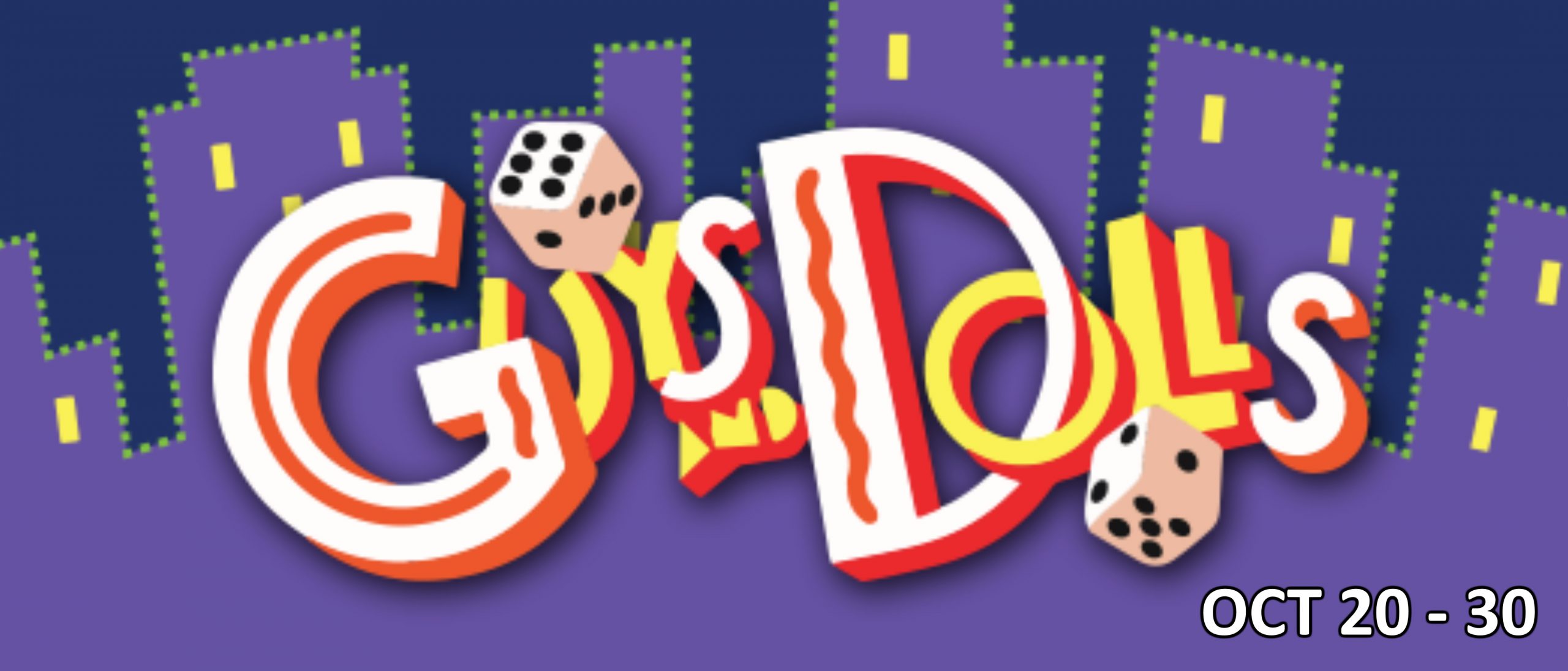 Guys and Dolls is a musical with music and lyrics by Frank Loesser and book by Jo Swerling and Abe Burrows. It is based on "The Idyll of Miss Sarah Brown" (1933) and "Blood Pressure", which are two short stories by Damon Runyon, and also borrows characters and plot elements from other Runyon stories, such as "Pick the Winner".
The show premiered on Broadway in 1950, where it ran for 1,200 performances and won the Tony Award for Best Musical. The musical has had several Broadway and London revivals, as well as a 1955 film adaptation starring Marlon Brando, Jean Simmons, Frank Sinatra and Vivian Blaine.
Guys and Dolls was conceived by producers Cy Feuer and Ernest Martin as an adaptation of Damon Runyon's short stories. These stories, written in the 1920s and 1930s, concerned gangsters, gamblers, and other characters of the New York underworld.
Runtime: October 20 - 30, 2022